Watch
::::: "The Autumnal Equinox" © A. S. Behsam :::::
TO KNOW ABOUT THE AUTUMNAL EQUINOX: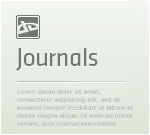 "The Autumnal Equinox" by Aty S. Behsam :bigthumb271856203: :bigthumb303123313:

I'm a writer and because I love drawing my characters, my dear Arezoo always picks a full cast for each of my stories based on the looks and attitudes described for each character. (SHE DOES THAT FOR ANYONE WHO WANTS NOW! > http://foryourstories.deviantart.com/)

Now, as my dear Watchers probably know, most of my works feature the cast picked for the characters of a YA novel I've just finished. The title is "The Autumnal Equinox". It's a Fantasy/Romance story about a regular boy named Michael and follows as he's forced to abandon the normal life he's known; soon he finds himself tangled in troubles,
THE COVER ART made by mixing two of my drawings:
[link]
and
[link]
THE NEW COVER ART:
... Photoshop CS3 + Photoshop CS ...
> The Cast by Alex can be found here with the first cover art idea:
[link]
> If you're interested in more arts/drawings of the people named in that cast list, or you simply like my style, don't forget to ADD ME TO YOUR WATCH LIST!

> I do really want to publish this story one day, so it's not online. But I'll be sending many arts (character portraits, scene arts, chapter arts) about the Autumnal Equinox. Your comments mean the world.

xoxo
~ Aty